Sometimes, not often, but sometimes I wish I had endless funds. It would be fun to fly to London and go to Sotheby's on the 17 July and bid on Lot 300, a mouse with glasses reading a newspaper by Beatrix Potter.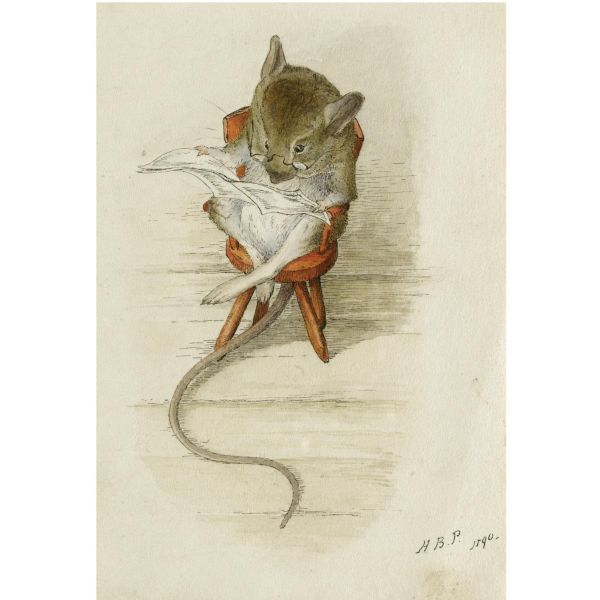 It's a 125mm by 70mm fine ink and watercolour drawing, signed and dated lower right corner "HB.P. | 1890.", mounted, minor browning not affecting image, slight soiling to blank border.
The Catalogue Note – Reminiscent of "The Day's News" (c. 1892?), see The Art of Beatrix Potter p.196 and Beatrix Potter 1866-1943 – The Artist and Her World, p.57, Beatrix Potter appears to have had a fondness for mice reading newspapers. Perhaps the most famous example is the mouse reading The Tailor and Cutter from The Tailor of Gloucester. this drawing is entirely unknown and dates from the year of Beatrix Potter's first association with the firm of Hildesheimer & Faulkner.
But with a starting price of 10 000 to 15 000 pounds I guess its not happening…