Next semester I shall be teaching a course that I find very fascinating and I hope will be very exciting. It's going to be on Hate Speech & Propaganda (syllabus) and will cover a bunch of interesting areas.
The history of propaganda is fascinating and I would like to have expanded this area to include more but cuts had to be made somewhere. For this section I took inspiration from Jessica Nitschke's course "Power, Image, and Propaganda in the Ancient World" and Philip Taylor's book Munitions of the Mind.
There will be a section on the role of superhero's in propaganda. Not only the ways in which caped crusaders have been used in war but also the ways in which they are used in peacetime to convey ideological messages. For this I recommend Marc DiPaolo's book War, Politics and Superheroes: Ethics and Propaganda in Comics and Film. Naturally there will be a section on the role of wider culture in propaganda and the focus of this may vary depending on what is popular in the media at the time of the course.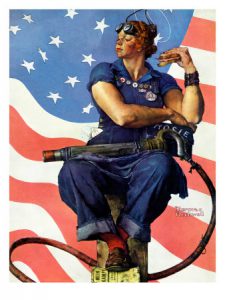 Additionally the course will address the rise of marketing and its connections to propaganda. I wanted to show the fantastic Bernay's documentary The Century of the Self but at over 4 hours this may have been a stretch for the students. Following this I want to look more closely at the marketing of unhealthy products and lifestyles. In this cigarettes are a given but so is the (minimally) less well know issues of tobacco and sugar. For this section I will be relying heavily on the excellent The Cigarette Century by Allan Brandt.
This will be followed by a look at language and propaganda (naturally Orwell's essay Politics and the English Language will be included) which should hopefully lead the course seamlessly into a discussion on free speech and then look into the areas of hate speech. There is a lot to chose from but the focus this time will be on the Danish Cartoons, Charlie Hebdo & Anti-Immigration. Followed by a look at holocaust denial, homophobia (and related topics) and the limits of hate speech.
The main book will be Jason Stanley's How Propaganda Works and I will be adding material to provide other perspectives and to cover hate speech. The syllabus is available and if you do have any comments feel free to contact me or comment.