Teaching privacy and surveillance is a great reason to return to the theories that underpin everything, and I do enjoy introducing students to the history, function, and metaphor of the panopticon. While making myself rethink how it actually works.
The basic panopticon is nicely summarized by Jespersen et al in their 5-point list about the character of the panopticon in Surveillance, Persuasion, and Panopticon
The observer is not visible from the position of the observed;
The observed subject is kept conscious of being visible (which together with the principle immediately above in some cases makes it possible to omit the actual surveillance);
Surveillance is made simple and straightforward. This means that most surveillance functions can be automated;
Surveillance is depersonalized, because the observer's identity is
unimportant. The resulting anonymous character of power actually gives Panopticism a democratic dimension, since anybody can in principle perform the observation required;
Panoptic surveillance can be very useful for research on human behaviour, since it due to its practice of observing people allows systematic collection of data on human life.
So last week I focused on privacy and surveillance in situations of "invisible" panopticons. Invisible panopticons could still be covered by point 2 above. In the panopticon we internalize the rules for fear of being watched, and ultimately punished for transgression. But I was trying to explain why there are situations of of self-surveillance where we could easily "misbehave" and nobody would punish us. A misbehavior that nobody cares about aside from maybe myself. If I binge cookies for dinner, drink wine for breakfast, watch trash tv, ignore my work etc nobody cares (unless its extreme) but I may punish myself. Where is the panopticon/power that controls my behavior.
In this case the panopticon (if we can claim there is one) is… my self image? We really have to contort Foucault's ideas to make this fit under the panopticon. As he says in Discipline and Punish:
the Panopticon must not be understood as a dream building: it is the diagram of a mechanism of power reduced to its ideal form; its functioning, abstracted from any obstacle, resistance or friction, must be represented as a pure architectural and optical system: it is in fact a figure of political technology that may and must be detached from any specific use.
The power over ourselves in settings where there may be no real social harm if we were found out, is more about the conditioning and identities with which we conform. And our ability to act beyond them, to break free of the constraints of power represents the scope of agency we have.
To behave outside the norms that reside within me requires that I am aware of those norms and that I am comfortable to break those norms. That I recognize that there may be other actions I could be taking, and that I am comfortable enough to take them. So the way in which Butler argues that we are not determined by norms. We are determined by the repeated performance of norms. This is as Butler agues in the conclusion of Gender Troubles "…'agency', then, is to be located within the possibility of a variation on that repetition."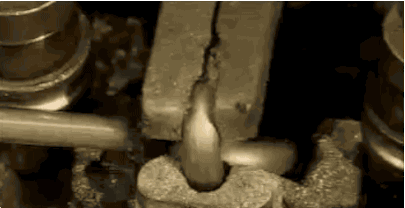 Therefore I am being surveilled by the idea of me. How that me would behave in any given situation is limited by my ability to see myself behave.